Chocolate Eruption Cake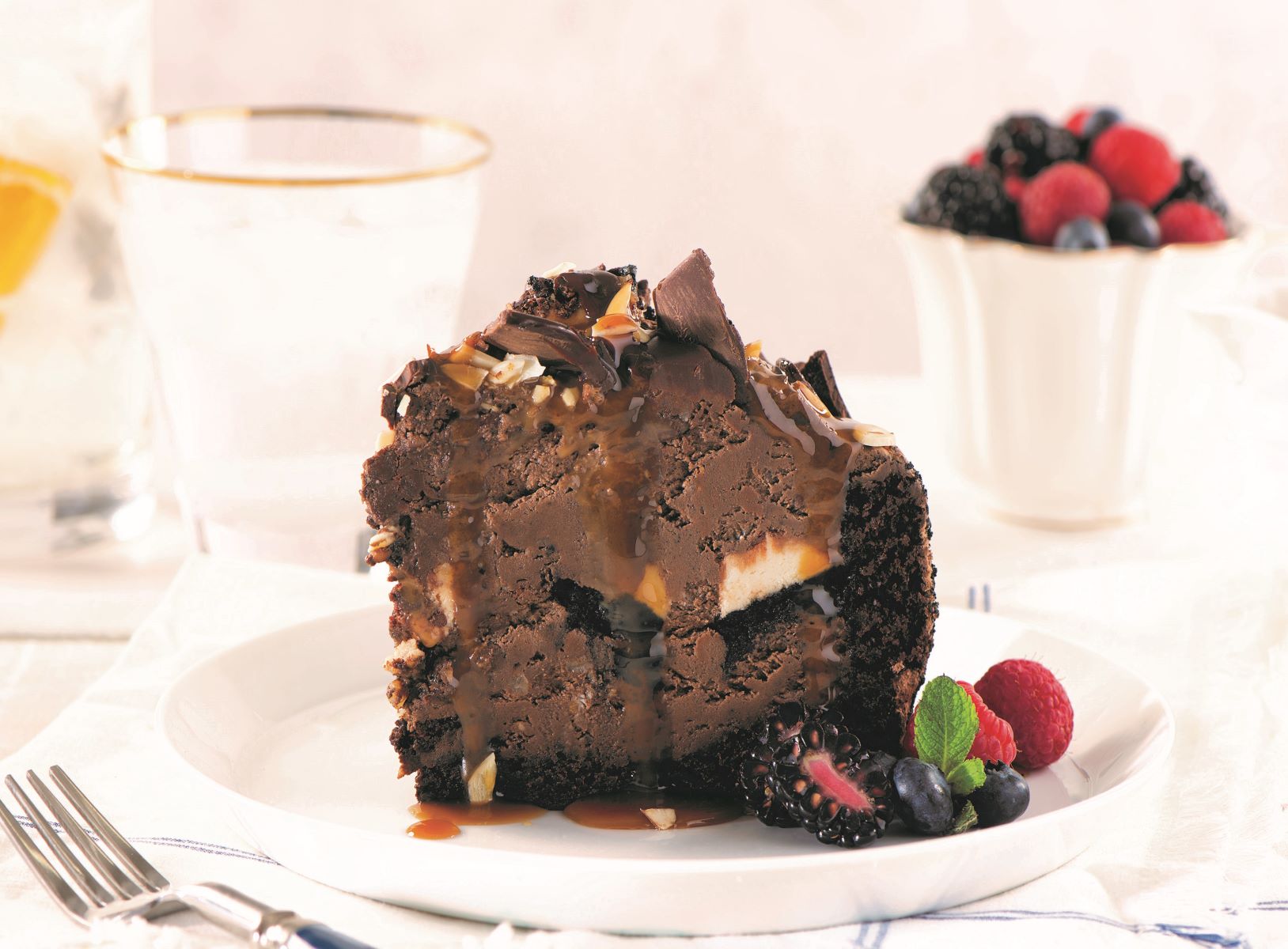 Description:A chocolate cake shell holds a volcano of chocolate mousse studded with nuts, chocolate chips and turtle cheesecake cubes, finished with chocolate curls, sliced almonds and golden caramel oozing from the center. Also available in a 14-Cut format.
Channel:Foodservice
Brand:Lawler's Desserts
SKU:0146021312
DOT:449443
GTIN:10028143267897
Pack:2
Size:9"/103 oz.
Cut:12
PDF:0146021312-Lawlers-FS-Chocolate-Eruption-Cake-Colossal-POS_US.pdf>