June 18, 2019
Another Year of Success at IDDBA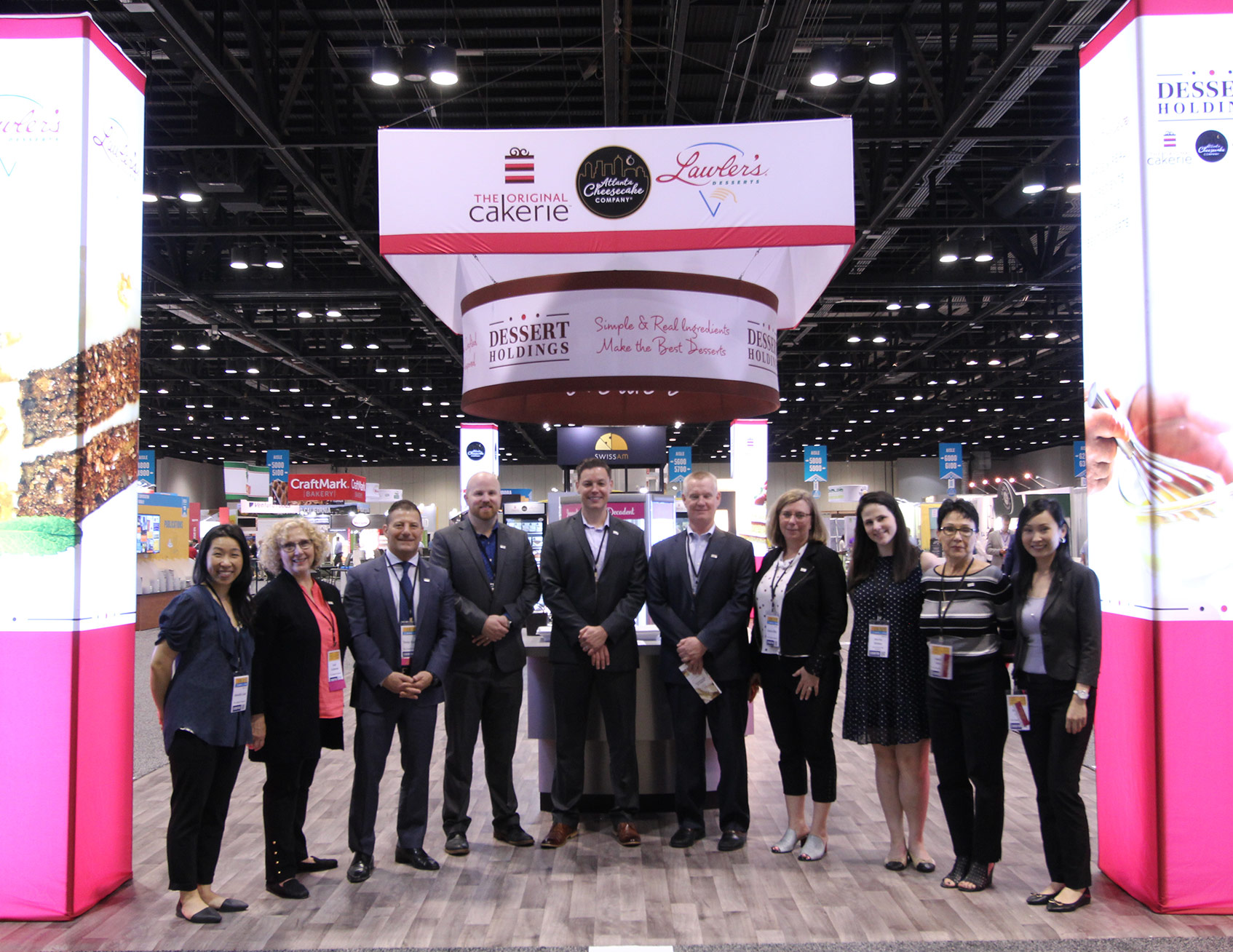 The Dessert Holdings® Sales and Marketing team wrapped up another successful year at IDDBA in Orlando, Florida! Once again, we were proud to host a large booth representing a well-rounded dessert portfolio of our three outstanding companies.
In the self-service refrigerator and frozen sets, we were able to showcase a range of retail-ready products, from our new, single-serve cheesecake bars to our innovative fusion cobbler cakes. In our full-service bakery cases, our talented team showcased our Gold SKU 3-tier in-store decorating program, as well as the creative possibilities you can have with several of our other beautiful desserts! New this year, we featured a rotating display of our premium WOW! designs perfect for weddings or large celebratory events.
Check out our behind the scenes video of the event below:
Thank you to everyone who stopped by our booth! We're looking forward to seeing you next year at IDDBA!