Mango Mousse Cake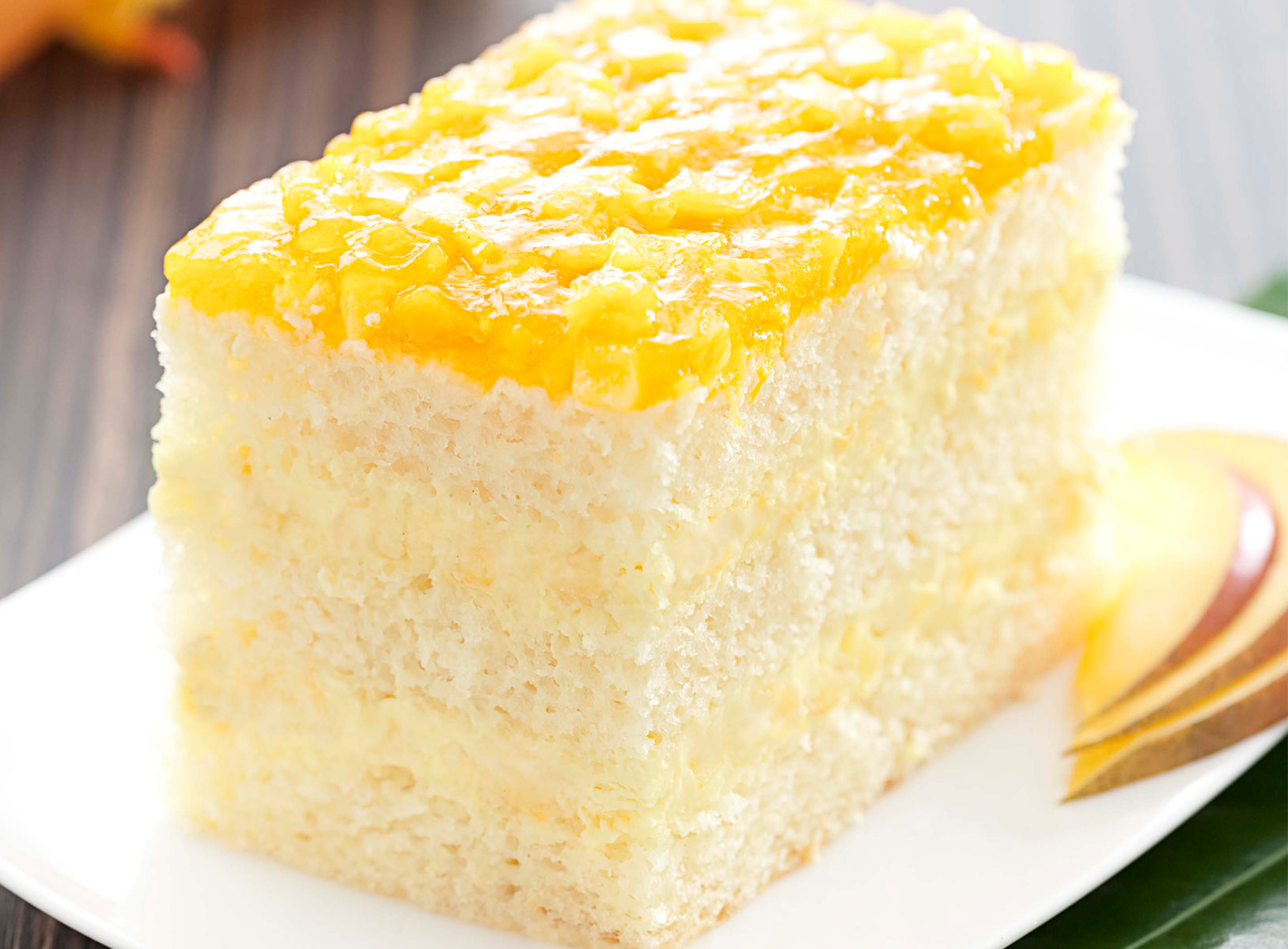 Description:Tropical mango mousse with a hint of passion fruit, layered between sheets of made from scratch vanilla sponge cake. Finished with a decadent real mango glaze. Also available in a 6-Cut format.
Channel:Retail
Item Type:In-Store Bakery
Brand:The Original Cakerie
SKU:06252
DOT:566121
GTIN:10770118062524
Pack:2.00
Size:12" x 16"/178 oz.
Cut:Uncut