Dream Bar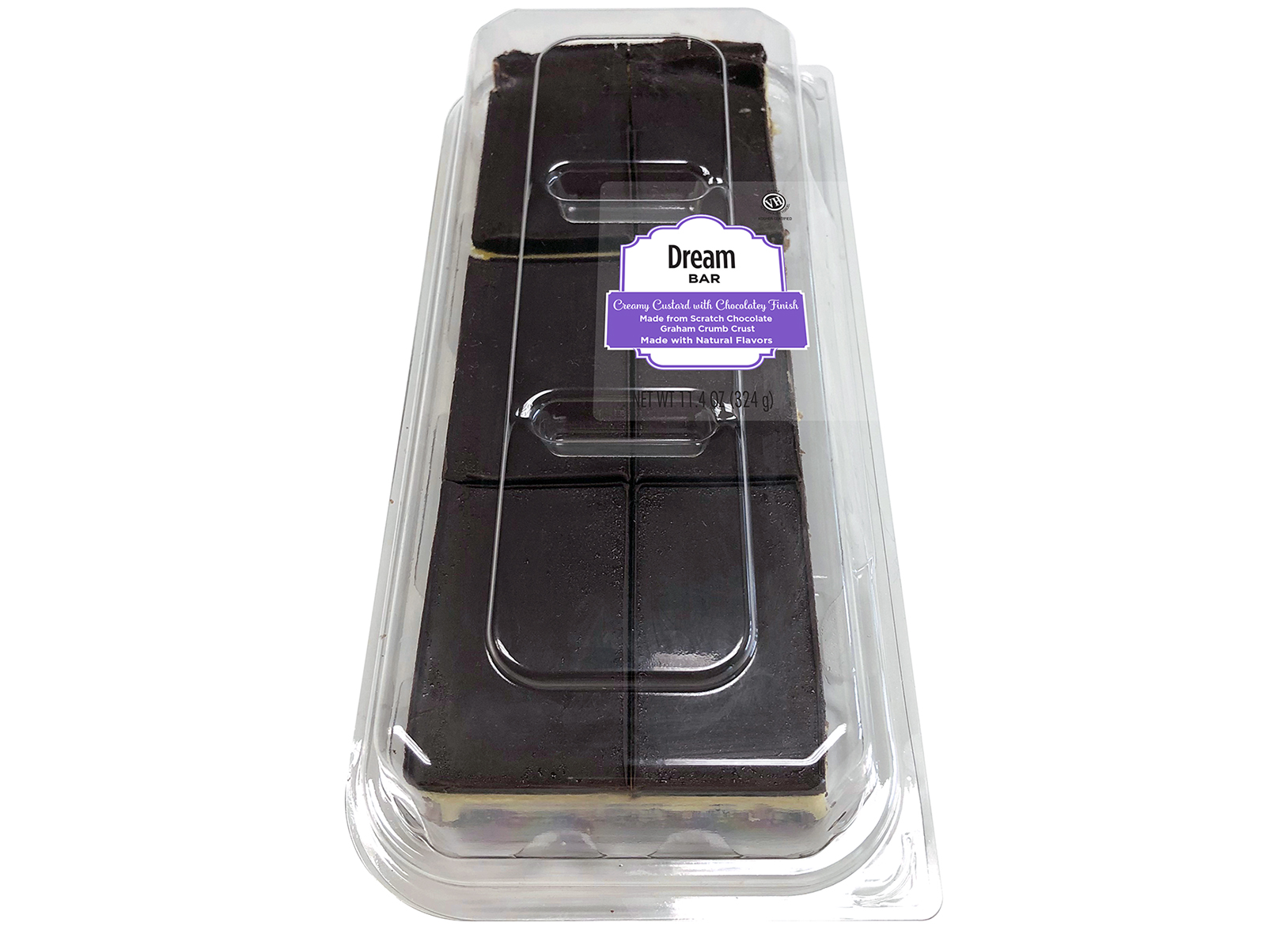 Description:Easy to merchandise, this prepackaged, multi-layered premium dessert bar is the perfect family-sized pack. Pre-scored into 6 single-serve pieces, our Dream Bar features a chocolate graham crumb base layered with a creamy, custard filling - all topped with a decadent, chocolatey coating.
Channel:Retail
Item Type:In-Store Bakery
Brand:The Original Cakerie
SKU:01317
DOT:#N/A
GTIN:10770118013175
Pack:8
Size:9.6" x 4.5"/11.4 oz.
Cut:6