Caramel Fudge Cheesecake Colossal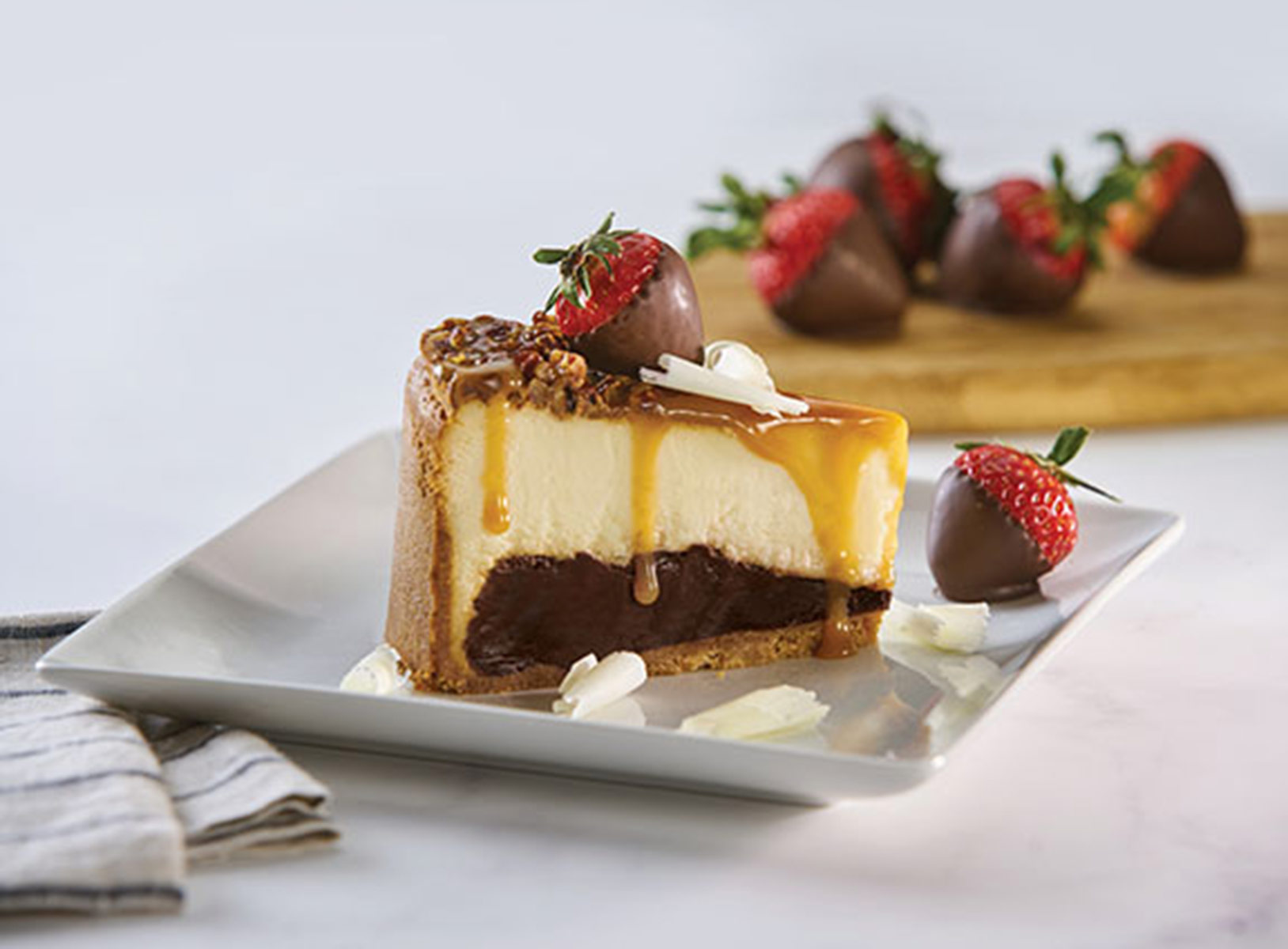 Description:A towering slice of our signature creamy New York-style cheesecake tops a thick layer of chocolate fudge filling and graham cracker crust, finished with golden caramel and pecan pieces. Also available in a 14-Cut format.
Channel:Retail
Item Type:In-Store Bakery
Brand:Lawler's Desserts
SKU:0170044312
DOT:449433
GTIN:10028143446230
Pack:4
Size:9"/108 oz.
Cut:12