Not many jobs come with a cherry on top!
---
---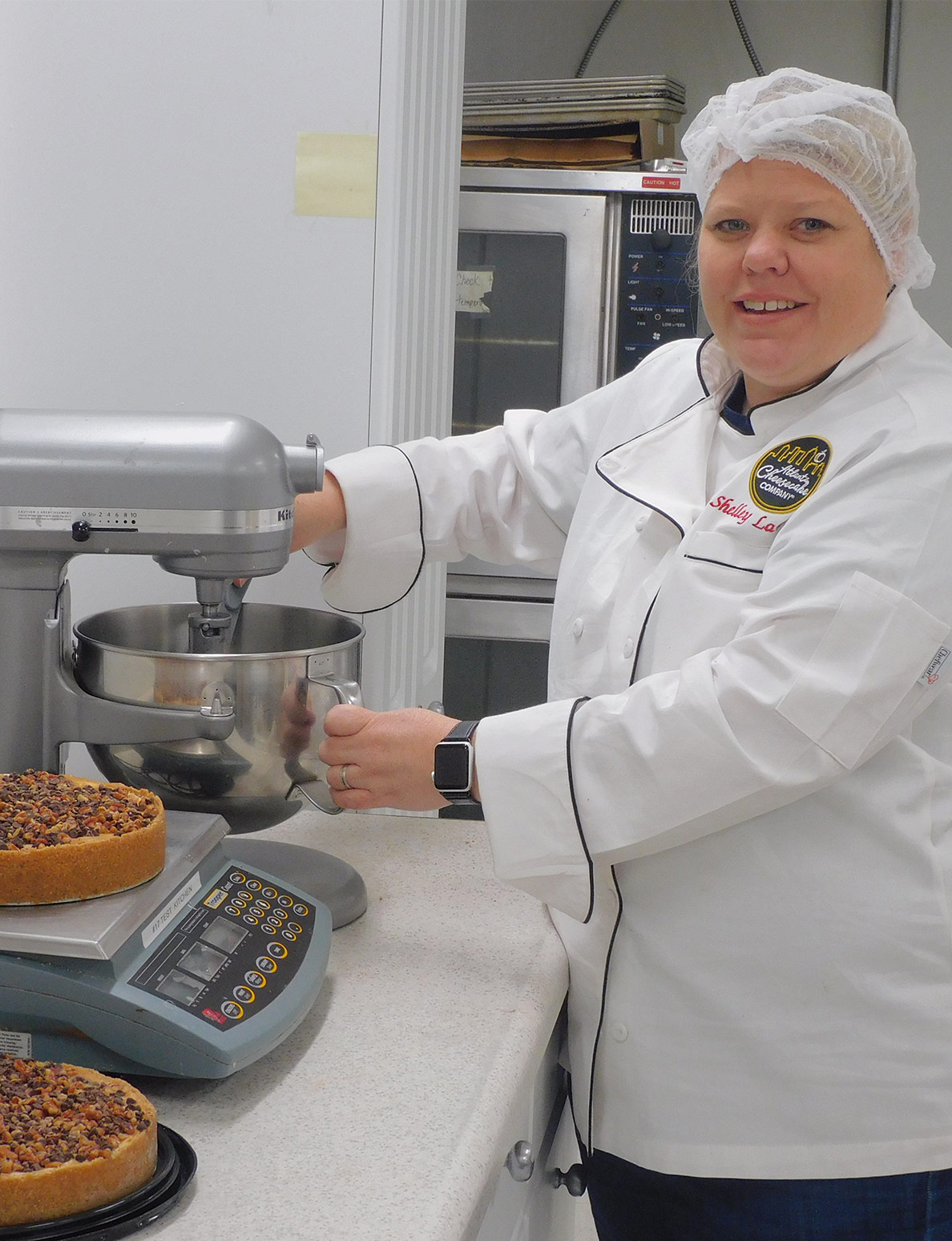 Who We Are
Atlanta Cheesecake Company®, founded in 1988, is a leading manufacturer of premium cheesecakes sold through the retail channel for in-store bakeries or the frozen aisle, and is based in Kennesaw, Georgia.
Benefits
United States eligible employees at the Company are eligible for a wide range of benefits.  Benefits are dependent upon a variety of factors, including employee classification, length of employment and employer.
Canadian-based employees at the Company are eligible for great benefits, including sick pay and RRSP/pension. Other benefits might be available depending on location.
Manufacturing and Direct Labor Positions
Multiple shifts are available dependent on company location and schedule. To learn more, view our current job openings here.
Our People
At all of our companies, our secret ingredient is 'our people'. Learn more about each of our departments here.
View Current Job Openings
Manufacturing Jobs
This is where it all comes together! Teamwork is critical. We manufacture our desserts by mixing ingredients, baking, decorating, and finally packaging each dessert for our customers to enjoy. For the safety of our employees and our customers we adopt safe work practices and ensure compliance with Good Manufacturing Practices. Production relies on lean principles and standardized processes to ensure consistent quality products with each and every dessert we make.
Set-Up & Sanitation Jobs
The Set-Up team is a key ingredient to ensuring we are ready to operate. This department is responsible for equipment assembly, line set-up and troubleshooting. It is also responsible for cleaning and sanitizing equipment and facility cleanliness in order to ensure that we are making desserts in a facility that exceeds food safety standards. We all own sanitation and are responsible for keeping our workplace clean and hazard free.
Engineering & Maintenance Jobs
Engineering and Maintenance is responsible for the technical operation and upkeep of our equipment, as well as maintenance of the building and facilities. This team supports innovation by developing and implementing new equipment, allowing us to continually improve our methods and processes.
Distribution Jobs
Our Distribution team thrives on delighting our customers and is committed to delivering a perfect order each and every time. It is responsible for ensuring we have the right finished goods available at all times and coordinates production plans together with Sales and with Operations. Once Manufacturing has put the icing on the cake, this team coordinates a network of warehouses and carriers that will distribute our products all over the world.
Quality Assurance Jobs
Quality Assurance is made up of a passionate team of individuals who are the stewards of our quality programs. They ensure we never compromise on the safety and quality of our products. Quality Assurance teams are responsible for developing and putting into practice quality assurance standards, processes, tools and evaluation procedures on the performance of our systems to ensure we are producing and delivering quality of the highest standards. Our customers expect nothing less from our companies.
Procurement Jobs
Our Procurement team sources the finest and freshest ingredients from around the world and ensures their timely and cost-efficient delivery to our manufacturing facilities. The integrity and quality of our ingredients is critical for us to ensure the highest quality and grade of product that our customers have come to expect from our companies.
Product Development & Innovation / Research & Development Jobs
This is where our amazing products start as ideas and are transformed into reality! Our Product Development and Innovation team works together with other business units and key stakeholders such as our brokers, customers, suppliers, engineers and operations to research, design, and develop innovative new products to delight our customers! It takes many, many hours of sampling, trials and tests from our Product Development teams working in our test kitchens and on the floor to approve a new dessert that is worthy of one of our company's labels.
Sales & Marketing Jobs
The Sales and Marketing team performs the vital role of building long-term relationships with our external customers to sell our product! This team is comprised of Retail and Foodservice Sales Leadership, Marketing & Sales professionals and administrative support who work at all of our facilities or in remote offices across Canada and the United States. Joined by a supporting network of food brokers (sales agents) across North America, the team ensures that we are listening to our customers first and foremost and providing the dessert solutions they want.
Finance Jobs
Finance provides support in the strategic and operating financial activities of the business. This team is responsible for financial reporting, transaction processing, credit/collections, taxes, treasury and internal controls.
Information Technology Jobs
The Information Technology team is responsible for managing and maintaining our computer-based systems. By developing and implementing new technology it provides us with powerful tools and innovative solutions that give us up-to-date, accurate information, allowing us to meet the needs of our employees and customers.
Human Resources Jobs
Human Resources is dedicated to meeting the needs of our internal customers—our employees and company business units who rely on our services. The team provides guidance in the development and administration of Human Resources policies, procedures and practices across the organization. The team is focused on helping employees realize their full professional potential while serving the needs of the business.